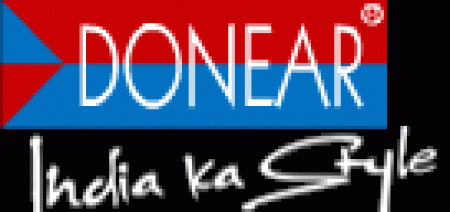 donear
About Portals
DONEAR with its three decades of expertise in the textile industry is a reputed and fastest growing fashion fabric brand creating a wide variety of exotic; Suitings, Trouser & Shirting Fabrics.

 Donear primarily caters to the middle and the premium segments with high quality apparel fabrics that are woven with Natural Fibres, Synthetic Fibres and its Various Blends.

As a brand, Donear has succeeded by maintaining pace with the changing demands of the local and global fashion trends, and primarily due to the company's; innovative approach in continuously developing newer products, using state-of-the-art-technology along with highly-skilled workforce, strong logistics, by being perpetually quality conscious, and thereby Creating World-Class Fabrics.

These highly ingenious fabrics are available in a wide range of Colour, Texture and Comfort along with Contemporary Designs. Donear fabrics are simply a luxury affordable that suits every desire!

Fabrics created by Donear have steadily captured the domestic textile markets as a result of its well-planned and expanding sales network consisting of; 44 Agents, 290 Wholesalers and 12000 Retailers, that are spread in all the 29 States & 7 Union Territories of India.

Similarly, fabrics created by Donear have a wider reach in the overseas markets too, with exports to over 28 Countries across the globe.