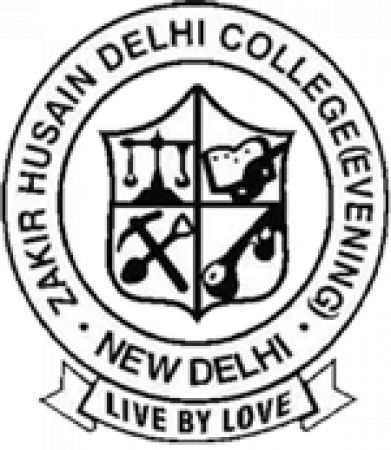 Welcome to Zakir Husain Delhi College (Evening)
About Portals
Dr. Zakir Husain, after whom this college is named, was the President of India from 1967 to 1969. He was a freedom fighter and an eminent educationist who was closely associated with Mahatma Gandhi. He chaired the Committee to formulate the scheme of basic education following the Wardha Educational Conference in 1937. He was also an acclaimed author and was awarded the highest national honour - Bharat Ratna - in 1963.

Zakir Husain College is the oldest College of Delhi. It was established as a Madarsah by Ghaziuddin Firoz Jung in 1780 outside Ajmeri Gate. It later developed into Delhi College in 1825 when it was popularly known as "Dilli College". During the middle of the 19th Century, due to political upheavals like the Great Uprising of 1857, it had to be shut down. It was reopened and was shifted to Kashmiri Gate in the building where presently the offices of the Indraprastha University are located.

Subsequently, in 1864, for sometime the College also functioned in Chandni Chowk at the site of the present Town Hall. In 1867, it returned to its original building at Ajmeri Gate. In 1877, Delhi College was merged with Government College, Lahore. The Partition of the Country in 1947 gave a major jolt to the college but after temporary closure the College reopened bearing its old name- Delhi College. The institution has had the association and participation of some of the most distinguished public men as well as national and international educationists and academicians.

In 1975, the College was taken over by Dr. Zakir Husain Memorial College Trust and was re-named as Zakir Husain College. Zakir Husain Delhi College (Evening) is managed by the aforementioned Trust, with the Prime Minister of India in the chair. Evening Classes were introduced in 1958.

The College actively encourages young boys and girls to strive for the attainment of their highest potential by providing the impetus for them to become worthy citizens of the country. Many of our alumni have excelled in various fields of Arts, Culture and Science and quite a few have obtained prestigious positions in the Public and Private sectors.To cite a few cases, Mr. Hasan Ahmad, former Chairman of Delhi State Industries Development Corporation, Mr. Haroon Yousuf, a minister in the Delhi Government, Mr. Shakti Chand Sharma, former Principal of Ram Lal Anand Evening College and Mr. Ramesh Sharma (Divik Ramesh), former Principal of Motilal Nehru College, Dr. S.Y. Quraishi, Chief Election Commissioner of India, all have been associated with the Evening College.