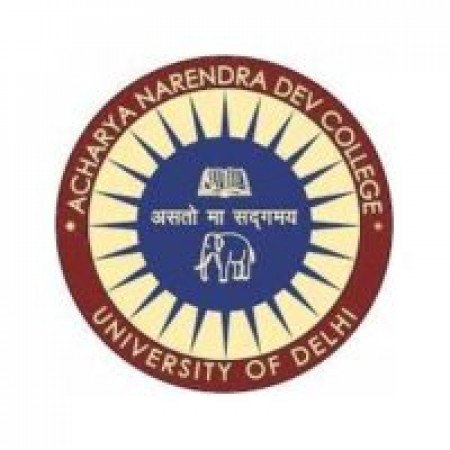 Acharya Narendra Dev College (University Of Delhi)
About Portals
Acharya Narendra Dev College, a constituent college of University of Delhi and funded
by Delhi Administration has come a long way since its inception in 1991. As it turns 23,
one cannot help but look back in pride over the significant milestones achieved over the
years. It has been successful in carving out a niche in the realm of University education
mainly because of its unwavering commitment of giving back to the society by breaking
new ground with the teaching-learning process.
The College epitomizes to a great extent what Acharya Narendra Deva, a visionary
educationist and reformist of modern India stood for. Developing healthy respect for
oneself as well as for the society, inculcating scientific outlook and deep rooted humanism
are the guidelines that are built into the bulwark of the institution.
With Asato Maa Sadgamaya (Lead us from unreality to reality) as its motto, Acharya
Narendra Dev College has been striving relentlessly towards turning its aspirations into
reality. The College is today crowned with significant achievements that have resulted in it
being listed amongst the top 10 Science colleges in Delhi by the India Today Survey since
2010. The College's effort to make a constructive difference was acknowledged in the form
of the AWARD OF GOOD PRACTICES at 'Antardhvani,' the Mega Festival of the University
of Delhi in 2013. The success story is a result of sincere and systematic planning under the
leadership of devoted Principals, enthusiastic and committed faculty, a motivated non-

teaching staff, and adequate financial support from Government of N.C.T. of Delhi. The
College campus brims with vibrant energy as the entire community comes together in
a climate of interactive teaching-learning while introducing new pedagogic traditions. In
pursuit of its goals, the College has adopted discipline as its watchword while ensuring that
it does not hamper its free and democratic setup.