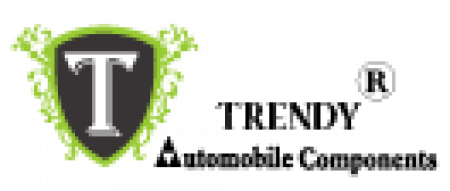 truck spare part
About Portals
PADMASHREE INTERNATIONAL, Delhi, is a leading supplier established in 2014, with brand name of TRENDY. We are one of the biggest name in the market offering best and wide range of automotive components at competitive prices. Our products are sourced according to industry leading safety and quality standards in mind. All our products are available in many sizes and variations.

In order to create the best array of products, we have built a team of experienced and skilled vendors. We have spacious warehouse and office space to cater to our increasing customer base. From the initial stage of procurement of goods till despatch from our facility, all the processes are divided into departments and each department is headed by a qualified manager. We strive to despatch and deliver the goods on priority basis.

We have a website (www.trucksparepart.in) which is updated with the latest products and catalogues to help our customers be update with our latest offerings. We offer multiple payment options like cheque, RTGS/NEFT/IMPS and demand draft that make the payment safe and secure. We are counted as one of the trusted name in the market due to above factors like faster delivery, availability of products, easy payment options, customer's centric approach and best after sale services.

Since our inception, we are working under the leadership of Mr. VIJAY AGGARWAL, Mr. SIDDHARTH AGGARWAL and Mr. VICTOR DHINGRA, who have been a driving force behind our organisation.