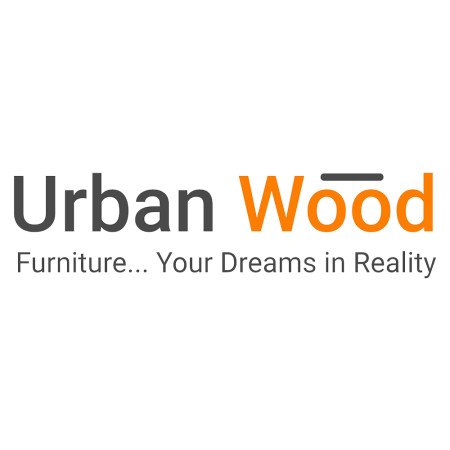 URBANWOOD FURNITURE PRIVATE LIMITED
About Portals
Urban Wood Furniture With the establishment in the year 2018, by Mr. Aman Mehndiratta UrbanWood has an aim of providing sustainable, elegant yet sophisticated furniture all across India. We have the vision of offering quality customized furniture at flexible prices simultaneously for our diversified customers. He started this company with a company size of about 20+ people at his office located in Jaipur, Rajasthan. We provide home delivery services all over India with major cities like Mumbai, Lucknow, Jaipur, Delhi NCR, Ahmedabad, Chennai, Hyderabad, Bangalore, etc.

The Best Online Furniture Store Fill Your Home with Beauty

At Urbanwood furniture, we carry a vast collection of wooden furniture design from departments that allows you to select from many different options as per your home Interior needs and structure. Our online furniture store carries the best wooden furniture products, so you can find the one that is just your choice and preferences. We also offer customized furniture online as per your needs. With our wide collection of home and office furniture, you're likely to find something that you'll love the most. If you're looking for where to buy furniture online in India, then you'll have no trouble finding the best option on Urbanwood furniture online store.

We Respect our customers' choice and need our end-users and update our furniture designs, products with our experienced engineering teams to serve more efficiently, affordably, and with amazing attractive furniture products in mind. Checkout a large collection of wooden furniture online today to get your preferred furniture!

Urbanwood furniture is a one-stop store selling furniture online at competitive prices with a unique collection of wooden furniture. Match your interior designs and cover your spaces with our wide range of optimum furniture. Choosing the best suitable furniture for your home adds functionality to your interior designs with a cost-effective and long-lasting selection.

Looking for home furniture online?

Now, order furniture online in India from UrbanWood and get amazing discounts on furniture online and sales on online purchases. Online furniture shopping is quite easy and hassle-free. We at UrbanWoodensure the highest-quality design with comfort and functionality. With minimal shipping dates and the fastest delivery with top-notch quality, we satisfy each and every need of our customers. We offer Free Delivery on all orders of furniture in Jaipur, furniture in Jodhpur, furniture in Delhi, furniture online Bangalore, furniture in Mumbai and all over India.